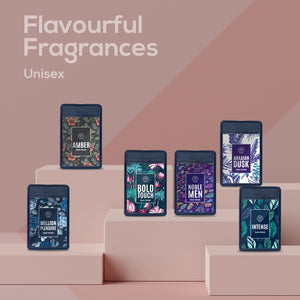 Shop for this carefully curated travel perfumes for men from Refresh Fragrance. The six fragrances are perfect for your weekly moods and aspirations. From strong to sensual, cool to captivating, these pocket perfumes are just what you need to spruce up your fragrance game! Shop Now.
Amber
Millennium Pleasure
Bold Touch
Arabian Dusk
Noble Men
Intense
Flavourful Fragrances Travel Perfume
5 star
fragrance is osm long lasting smale...